REFILL
was a community-driven
live streamed
benefit concert that helped raise money for the Seattle Artist Relief Fund (SARF), a Black-led community response that helped provide direct financial support to artists who had been affected by Covid-19.
It was hosted on
KEXP
's
YouTube
channel that included a donation button allowing individuals, groups, or businesses to give 100% of their donations to the fund without any transaction fees.

The live stream featured a lineup of 10 local Seattle artists, a live host, interactive segments, and giveaways.
Role: Producer/ Camera Operator/ Editor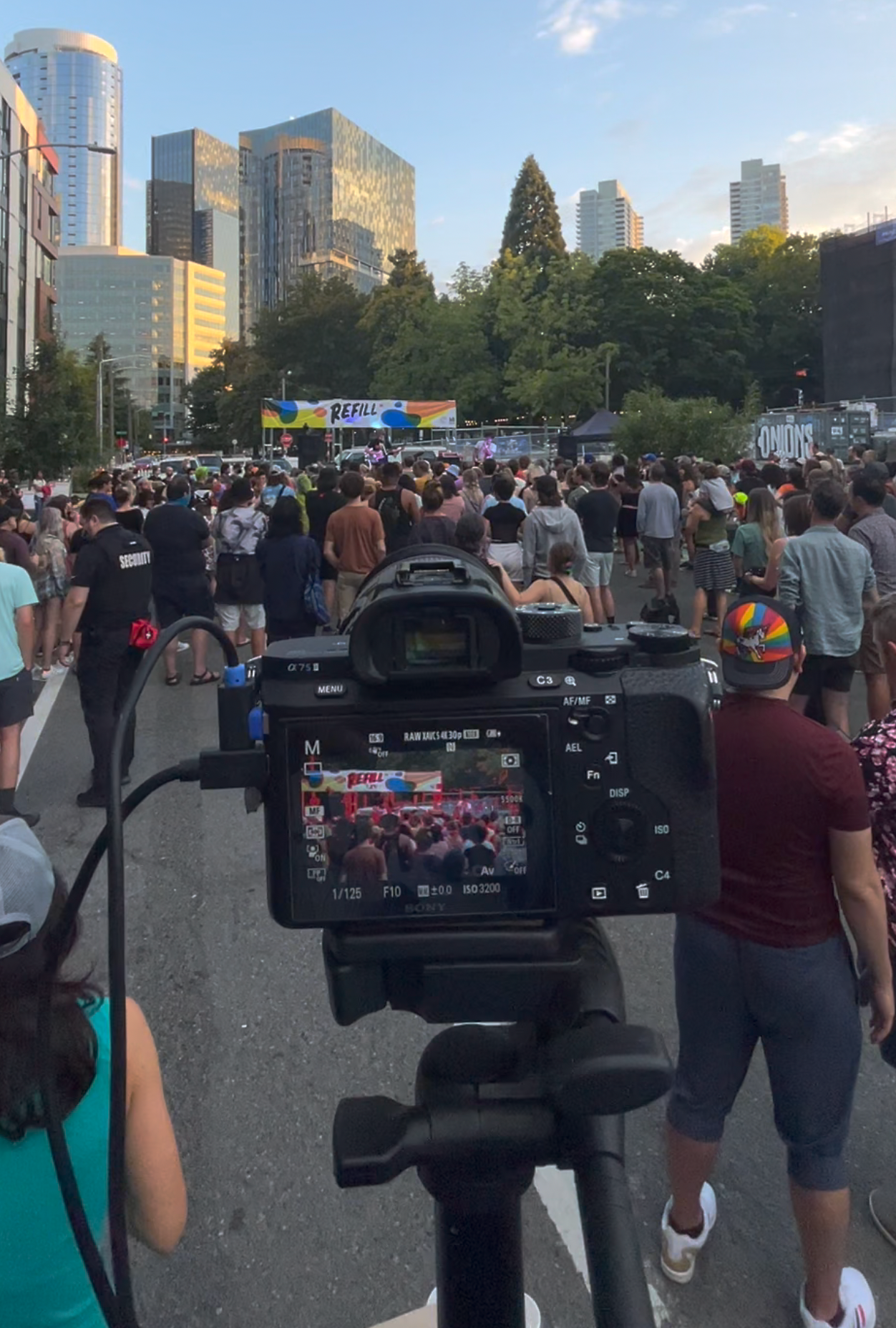 With the global pandemic extending further into the future, artists from Seattle recognized a need for renewed focus and funding to support Seattle artists through SARF. In partnership with SARF, LANGSTON, and KEXP, a live streamed concert was hosted on 

KEXP's YouTube

 channel.